Short Range Wireless
Short range wireless standards, such as Bluetooth, Wi-Fi, ZigBee and proprietary radio are revolutionising the way in which products are designed. Once the decision is made to remove the cable, the additional freedom allows designers to view products in a new light, letting them innovate with function, form and user interface.
Understanding which radio to use and how to implement it is critical to a product's success. The right choice will ensure the best combination of performance, power, reliability, security and interoperability and desirability.
WiFore can help you to make the right decisions. With many years experience of the different radio options, we can help you with your roadmap, product designs and implementation, whether it's for a proprietary connection, or a standards based, internet connected device.
Copyright WiFore 2009. All Rights Reserved

2.4GHz Bluetooth Wi-Fi design RF
wireless Health 2.0 GSM low energy
Assisted Living platforms telematics
applications eHealth 802.11 ZigBee UWB
connectivity telecare ITS GPRS Wibree
M2M 3G usability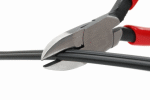 Market Analysis
Roadmapping
Technology Selection
Product Design
eHealth
Applications