M2M - Machine to Machine and Data Acquisition Platforms
M2M is the growing discipline of remote monitoring and control of assets, whether they are trucks, machines or HVAC devices. It's the principle of continuous monitoring, using wired, short range wireless or cellular links to enable the status and performance of a company's assets to be monitored.
Analysts estimate that by 2020 there will be over 60 million machine in use. By monitoring them, their performance can be controlled, maintenance schedules optimised and reliability improved. However, to be successful, machine to machine deployments need to consider the system architecture, data acquisition, connection methods, data protocols and middleware implementation.
WiFore can help you in designing your M2M platforms that handle data flow from the asset to the remote database, ensuring that they provide you with the data you need for your business process in the most cost-effective manner.
Copyright WiFore 2009. All Rights Reserved

2.4GHz Bluetooth Wi-Fi design RF
wireless Health 2.0 GSM low energy
Assisted Living platforms telematics
applications eHealth 802.11 ZigBee UWB
connectivity telecare ITS GPRS Wibree
M2M 3G usability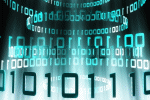 Market Analysis
Roadmapping
Technology Selection
Product Design
eHealth
Applications