GSM, GPRS and 3G
Cellular networks have not just brought in a new age of mobile telephony. Their ability to enable data communications between devices has opened up new opportunities in remote data connectivity and monitoring of devices.
This technique, know as M2M or machine to machine, is increasingly being used for remote eHealth, telecare applications, fleet telematics and lone worker monitoring.
With many years of experience of using cellular for data transfer, WiFore can help you design your cellular data applications, advising on systems architecture, hardware platforms, choice of network, data protocols and applications to ensure that your cellular data system works in the most efficient way, delivering maximum return on investment.
Copyright WiFore 2009. All Rights Reserved

2.4GHz Bluetooth Wi-Fi design RF
wireless Health 2.0 GSM low energy
Assisted Living platforms telematics
applications eHealth 802.11 ZigBee UWB
connectivity telecare ITS GPRS Wibree
M2M 3G usability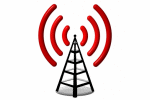 Market Analysis
Roadmapping
Technology Selection
Product Design
eHealth
Applications