Design and Usability
Good design and usability are critical to successful products. Too often, when new technology is introduced into a product line, the technology takes precedence over the usability, resulting in the customer failing to benefit.
With many years of experience across a range of industrial and consumer products, WiFore can help you ensure that your products meet your customer's requirements letting you and take full advantage of the latest wireless technology.
Copyright WiFore 2009. All Rights Reserved

2.4GHz Bluetooth Wi-Fi design RF
wireless Health 2.0 GSM low energy
Assisted Living platforms telematics
applications eHealth 802.11 ZigBee UWB
connectivity telecare ITS GPRS Wibree
M2M 3G usability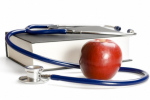 Market Analysis
Roadmapping
Technology Selection
Product Design
eHealth
Applications