eHealth, Assisted Living and Telecare
The change in population demographics, where an increasing percentage of the population is retired is sounding warning bells for healthcare providers around the world, as they realise that the current level of health spending are not sustainable. This is triggering a rapid growth in remote health applications, where patients take a larger part in self-monitoring, both to live with long term chronic diseases and to help live a healthier lifestyle.
Alongside these applications, the market for assisted living support for the elderly and fitness and wellness for a younger generation is seeing a growth in innovation as companies attempt to design products to fulfil these needs.
Web developers are already producing what are being called Health 2.0 applications, where users can log and monitor their condition on interactive websites. The availability of Health 2.0 connected devices, which automatically report measurements will accelerate this trend.
In the confusion of this tangled market, companies need clear advice on applications, technology and routes to market if they are going to succeed. WiFore has gained valuable experience in this emerging market and can help companies sidestep the pitfalls. With a knowledge of sensors, wireless connectivity and healthcare applications, WiFore can help support you to gain position in this explosive new market.
Copyright WiFore 2009. All Rights Reserved

2.4GHz Bluetooth Wi-Fi design RF
wireless Health 2.0 GSM low energy
Assisted Living platforms telematics
applications eHealth 802.11 ZigBee UWB
connectivity telecare ITS GPRS Wibree
M2M 3G usability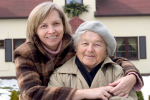 Market Analysis
Roadmapping
Technology Selection
Product Design
eHealth
Applications