Telematics and Intelligent Transport Systems (ITS)
Telematics and ITS cover the acquisition and use of information from vehicles and transport infrastructures. Today they are used for fleet management, highways and infrastructure efficiency, journey planning and traffic management.
The advent of wide area cellular wireless networks has revolutionised the deployment of telematics. In the near future, short range wireless systems will extend this as vehicle to vehicle (V2V) and vehicle to infrastructure (V2I) standards allow information to be passed between vehicles as they move along the roads.
WiFore can help you with the design and deployment of your ITS systems. With a background covering wide area networks, short range wireless and DSRC, as well as end to end telematics platforms, we can help you make the best decisions in designing, deploying and using telematics to your advantage.
Copyright WiFore 2009. All Rights Reserved

2.4GHz Bluetooth Wi-Fi design RF
wireless Health 2.0 GSM low energy
Assisted Living platforms telematics
applications eHealth 802.11 ZigBee UWB
connectivity telecare ITS GPRS Wibree
M2M 3G usability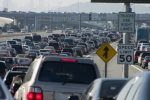 Market Analysis
Roadmapping
Technology Selection
Product Design
eHealth
Applications