Bluetooth low energy (Wibree)
Bluetooth low energy is a new standard aimed at providing wireless connectivity for ultra low power devices that can operate off single coin cells. It allows designers to develop new ranges of products that can connect to mobile phones, both to display data and to communicate directly with web based applications.
Formally known as Wibree, Bluetooth low energy opens up the doors to a new generation of personal health and fitness devices, as well as home automation and assisted living sensors. It will enable consumer product designers to make products that automatically connect to the web, which in turn will allow mobile network operators to develop and offer new services.
Due for launch in the second half of 2009, WiFore can help you to get a lead in developing and deploying Bluetooth low energy devices. Contact WiFore to learn how you can be at the forefront of this exciting new wireless technology.
Copyright WiFore 2009. All Rights Reserved

2.4GHz Bluetooth Wi-Fi design RF
wireless Health 2.0 GSM low energy
Assisted Living platforms telematics
applications eHealth 802.11 ZigBee UWB
connectivity telecare ITS GPRS Wibree
M2M 3G usability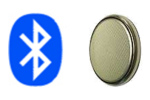 Market Analysis
Roadmapping
Technology Selection
Product Design
eHealth
Applications