Wi-Fi (802.11)
The success of Wi-Fi as a wireless internet access technology for PCs and PDAs has led to the widespread availability of access points (hot spots). These are now being recognised as a low cost alternative to cellular technology for the growing M2M marketplace, particularly for static equipment within range of a Wi-Fi access point.
However, connecting machines to a Wi-Fi network can be a complex task. Without a PC to provide a driver, protocol stack and application, the processing requirements within the machine need to be far more complex. This is a poorly understood area, which frequently leads to expensive and over-complex designs.
WiFore can help guide M2M implementers through the complex issues of connecting machines to Wi-Fi access points and on to web applications. With experience going back over 15 years in the 802.11 arena, and a wealth of knowledge in remote machine connectivity we can provide expert advice on the best route to short range M2M connectivity.
Copyright WiFore 2009. All Rights Reserved

2.4GHz Bluetooth Wi-Fi design RF
wireless Health 2.0 GSM low energy
Assisted Living platforms telematics
applications eHealth 802.11 ZigBee UWB
connectivity telecare ITS GPRS Wibree
M2M 3G usability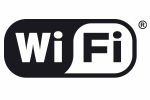 Market Analysis
Roadmapping
Technology Selection
Product Design
eHealth
Applications